NUTRACEUTICS | COSMETICS | HEALTHCARE
Microalgae for health
Microalgae as a Green Source for Nutritional Ingredients for Food/Feed and Ingredients for Cosmetics by cost-Effective New Technologies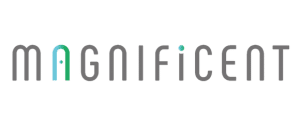 Context
Microalgae represent a promising raw material for the sustainable production of food and non-food products. Biomass from microalgae is a source of proteins, oils, polysaccharides and compounds with high added value. These notably include fatty acids, dyes, antioxidants and other bioactive ingredients.
Expanding the application of microalgae in consumer products requires a decrease in production costs, an increase in scale and an improvement in economic income through the development of new products and applications.
The MAGNIFICENT project aims to meet these challenges.
The introduction of high-quality ingredients based on microalgae must make it possible to broaden the field of commercial applications, thus creating new opportunities.
The MAGNIFICENT project includes 16 partners from 7 different European countries. Among these partners, there are ten SMEs, three multinationals, one university and two research organizations. ALGOSOURCE is one of these partners.
Scientific objectives
The main objectives of this European project are to study 3 strains of microalgae to identify potential applications in the nutritional and cosmetics fields, and to develop energy-efficient extraction processes.  The three strains under study in this project are:
Nannochloropsis Oceanica,
Phaeodactylum Tricornutum
Isochrysis Galbana, newly renamed T-Isochrysis Lutea.
All three are seawater microalgae.
They are of interest for research because of their compounds: proteins, sugars and pigments (mainly lipidic).  T-Isochrysis and Phaeodactylum are known for their production of fucoxanthin, a carotenoid with strong antioxidant potential, sought-after by the cosmetics industry and expensive to synthesize artificially.
ALGOSOURCE, partner of the European MAGNIFICENT project
Within this project, ALGOSOURCE is responsible for research on the extraction and production of primary products (liquid and solid extracts). After a step of cellular destruction, the fully or partially destroyed microalgae are placed in a centrifuge to separate the soluble compounds (and fine debris) from the solid matter.
Do you have a question?
Contact our team
Do you want to know more about our products, our ingredients from microalgae and our know-how? Contact us!